About the research
To measure fans' perceptions of rivalry, we provide
our survey
respondents with 100 'rivalry points' to allocate across their favorite team's opponents. We also ask respondents about their feelings and reactions toward rivals, as well as why their favorite team and the teams to which respondents allocate points should be considered rivals.
What does the data mean?
Rivalry Points: The survey asked respondents to allocate 100 "rivalry points" across opponents of his or her favorite team. For instance, if John's favorite team is the Springfield Isotopes, he may choose to allocate 60 points to the Shelbyvillians, whom he considers to be the Isotopes's strongest rival, 30 points to the Norsemen, another opposing team he considers to be a rival of the Isotopes, and 10 points to the Woodchucks, a third opponent. Maria is another Isoptopes fan, and she chooses to allocate all 100 points to the Norsemen, the only team she considers to be a rival.
The rivalry score is calculated by taking the average point total toward a rival from all a team's respondents. The maximum rivalry score is 100, which would mean all respondents listed that team as the lone rival. In our example above, the rivalry score for the Norsemen would be 65, which is the average of John's 30 points and Maria's 100 points (Shelbyvillians = 30 points, Woodchucks = 5 points).
The rivalry dyad score (or 'aggregate score') is calculated by adding respondents' average rivalry score toward a particular opponent to the opposing average score of that opponent's fans. In our example above, if the Norsemen fans held a rivalry score of 50 for the Isotopes, the rivalry dyad score for Isotopes-Norseman would be 115 (65 from Isotopes fans toward the Norseman, and 50 from the Norseman toward the Isotopes).
How was the data collected?
In 2015-16, we surveyed fans (n=5,145) across the five major professional leagues in the United States and Canada. To do so, we posted links to
our surveys
on fan message boards for every team in Major League Baseball (MLB), Major League Soccer (MLS), the National Basketball Association (NBA), the National Football League (NFL), and the National Hockey League (NHL). In August 2013, we surveyed college football fans (n=5,317) from 122 Football Bowl Subdivision (FBS, or Division I-A) teams using on an online questionnaire posted on 194 fan message boards. In the KnowRivalry survey, we ask sports fans about 'rivalry points,' as well as respondent identification with the team, feelings and schadenfreude toward opponents and/or their fans, behavioral measures of bias, and basic demographic questions.
About the Authors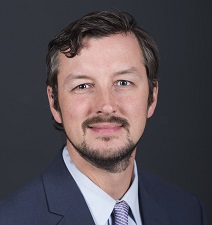 David is an associate professor in the College of Business at Western Carolina University. He researches how fans consume sport, particularly around rivalry and fan communities. David earned his undergraduate degree from Notre Dame (Government & Spanish); his MBA, MS in Sport Management, and PhD in Management (sport management/marketing) all came from the University of Massachusetts at Amherst.
Fun fact: While Joe was Director of Marketing at Miami University (years before meeting David), David applied for a job with Miami and Joe ignored his application; David hasn't let it go.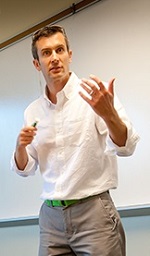 Joe is an associate professor in the Haile/US Bank College of Business at Northern Kentucky University. His specialties include team rivalry, international sponsorship, and the business of Formula One racing. Joe earned his undergraduate degree from Miami University (Marketing & Finance), his MS in Sport Management from The Ohio State University, and his PhD in Management (sport marketing and business strategy) from the University of Massachusetts at Amherst.
Fun fact: As Marketing Director at Miami University, Joe created the "Battle of the Bricks" brand to promote the MU vs. Ohio University rivalry.
About the team
We are fortunate to have had energetic, driven students who are (or were) part of the Know Rivalry project purely for educational advancement. They help collect and clean data, manage the
@KnowRivalry
account, and assist in many other ways.
Northern Kentucky students
Shanda Harris, Mackenzie Laumann, and Yasmine Xantos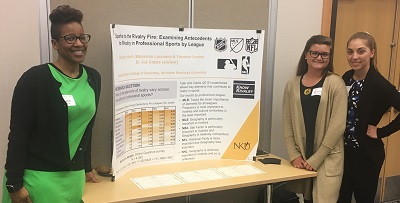 Darius Frick, Paul Lemmink, Nick Sparkman, Chris Ryan (NKU alumnus), Aaron Luken, Nick Lang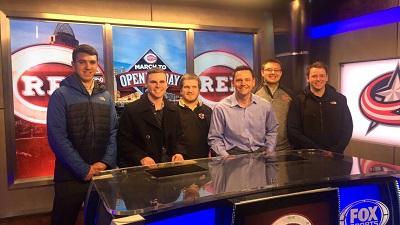 Logan Jones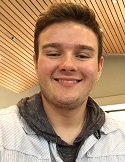 Anthony Folz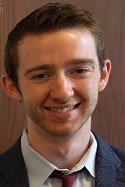 Daniel Sparks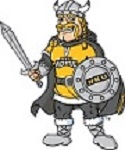 Not pictured: Hanna Allen, Dylan Carss, Chase Holthaus, Michael Parson, Joe Trammell, Lance Vialpando
Western Carolina students